Resources
B2RLaw advises on a groundbreaking university merger project for the US-Polish Trade Council (USPTC)
17/08/2020
B2RLaw (legacy JSLegal Jankowski Stroinski & Partners) advised USPTC on the legal aspects of a consultancy project concerning the merger of Politechnika Białostocka and Uniwersytet w Białymstoku. The US-Polish Trade Council is a non-profit organization with the aim of building business relationships between the U.S. and Poland. To accomplish this goal, USPTC works in partnership with a network of Polish and American organizations, including corporate, academic and government entities.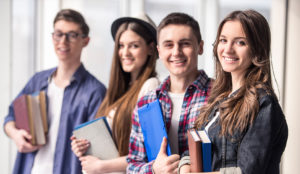 The consultancy project consisted of a due diligence analysis, drafting a mission and plan for the potentially merged university, including advice on how to implement the plan and define a vision for the new unit, as well as an analysis of potential benefits and risks of the proposed solution..
B2R's team was overseen by Partner Rafał Stroiński PhD L.L.M and led by Counsel Luiza Wyrębkowska PhD, and included Senior Associate Kinga Kowalska, Associate Krystyna Jakubowska and Junior Associates Tomasz Michalczyk, Inka Kalista and Filip Wójtowicz.
Luiza Wyrębkowska comments, "This has been a groundbreaking project that will likely have a transformative impact on the institutional aspects of the Polish higher education system (undergraduate and postgraduate studies). Congratulations to USPTC for successful completion of this extremely challenging work! We are extremely pleased as B2RLaw to have contributed to such a pioneering initiative in the education sector, which puts us in a unique position of expertise in the area. Our assistance on this matter is testament of our ability to advise on innovative projects".