Resources
B2RLaw advises Warsaw (WSE) listed video games company CI Games on its large share issue
07/09/2020
B2RLaw has advised CI Games S.A. on its issue of 21 million shares for a value PLN 1.2 per share raising approximately PLN 25 million. The Management Board of CI Games decided to issue the series I shares within the limits of its authorized capital.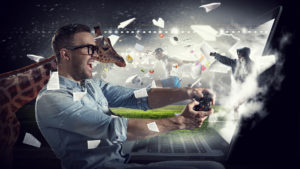 CI Games S.A., which is listed on the Warsaw Stock Exchange, is a publisher, developer and distributor of video games on the global market. Since 2002, the Company and its group have released over 100 titles and own recognizable brands, such as Sniper Ghost Warrior and Lords of the Fallen. The share issue allows the computer games company to work on two new games titles without the need for the participation of a co-publisher.
Dr Angelina Stokłosa led CI Games as well as B2RLaw's team advising CI Games consisting of Partner dr Szymon Syp and Senior Associate Iga Wojtczak-Opala.
Szymon comments, "We are grateful to CI Games for entrusting us with this important transaction and congratulate all involved. This is another recent example of B2RLaw being a foremost advisor to the Polish and CEE computer games industry."