Resources
B2RLaw takes leading role on multi-party video and computer games industry transaction
19/08/2020
B2RLaw represented SuperScale Poland and Ivan Trančik in a multi-party venture capital transaction related to the investment of Level-Up First S.àr.l. (a Luxembourg venture capital fund) and a number of international angel investors into SuperScale. Before the transaction, Ivan Trančik and BoomBits (which is listed on Warsaw Stock Exchange) held 100% of shares in SuperScale, a Polish company financing the operations of its 100% owned Slovakian subsidiary. Ivan Trančik is also Founder and CEO of SuperScale in Poland and Slovakia. SuperScale is a fast growing video and computer games market consultancy with a growing portfolio of international clients. SuperScale, in particular, provides services related to mobile game business analytics, game design consulting, and mobile game user acquisition, with creative production services.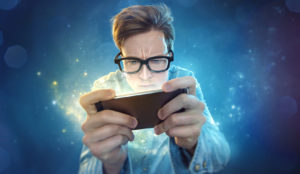 On behalf of SuperScale and Ivan Trančik, B2R took a leading role in respect to the transaction, negotiating the investment from Level-Up and angel investors into SuperScale; advising on restructuring of debt, and the sale of part of BoomBit's shares; as well as advising in respect to the new shareholders' agreement with the new lead investors, the current shareholder (BoomBit) and minor co-investors. Negotiations were complex in view of the various party interests.
As a result of the transaction, SuperScale will issue 712 new preferred shares with a nominal value of PLN 50 each, which will be offered for subscription and subscribed for by Level-Up First S.àr.l. and other minority investors. The transaction also included the drafting and negotiation of a share purchase agreement, pursuant to which SuperScale sold to investors jointly 150 shares in SuperScale for the price of EUR 3,150.07 for each share.
In this transaction B2RLaw worked alongside the London Office of Fieldfisher which brought to the table valuable international expertise of the computer and video games industry demonstrating B2R's capability to support Polish computer games companies locally and internationally. This also underlines B2R's strong relationship with international and foreign law firms, and its capabilities in managing international transactions. This deal is in line with B2R's objective of connecting Polish and CEE start-ups with international investors who bring not only capital, but support and know-how.
Corporate partner Brian Chadwick, who led the Fieldfisher team advising SuperScale, said:
"We were delighted to work with the brilliant team at B2R and lead the client and investor relationship aspects of this deal, providing crucial industry and commercial expertise along the way.
Together, we delivered a combination of legal, commercial and industry expertise distinguishing us for our unique ability to support Polish/CEE games companies locally and internationally and connect local companies with international counterparts and investors.
The mobile gaming industry and the surrounding service sector continues to be a strong growth area in Europe and globally and we look forward to closing further deals for clients in this exciting market."
B2R's team was led by Partner Aleksandra Polak, who was supported by Partners Szymon Syp, PhD; Przemysław Krzemieniecki and Marcin Huczkowski; and Senior Associates Iga Wojtczak-Opala and Piotr Leonarski; Associates Krystyna Jakubowska and Teresa Pilecka; and Junior Associate Martyna Szpakowska. Fieldfisher's team was led by Partner Brain Chadwick, one of the most renowned video and computer games experts globally. Slovak aspects of the transaction were managed by Jakub Berthoty from Digital Legal in Bratislava.