Resources
B2RLaw announces promotions
18/09/2020
In its 2020 review of lawyer positions, and since the announcement of its merger to form B2RLaw in June 2020, B2RLaw has decided to promote a group of lawyers.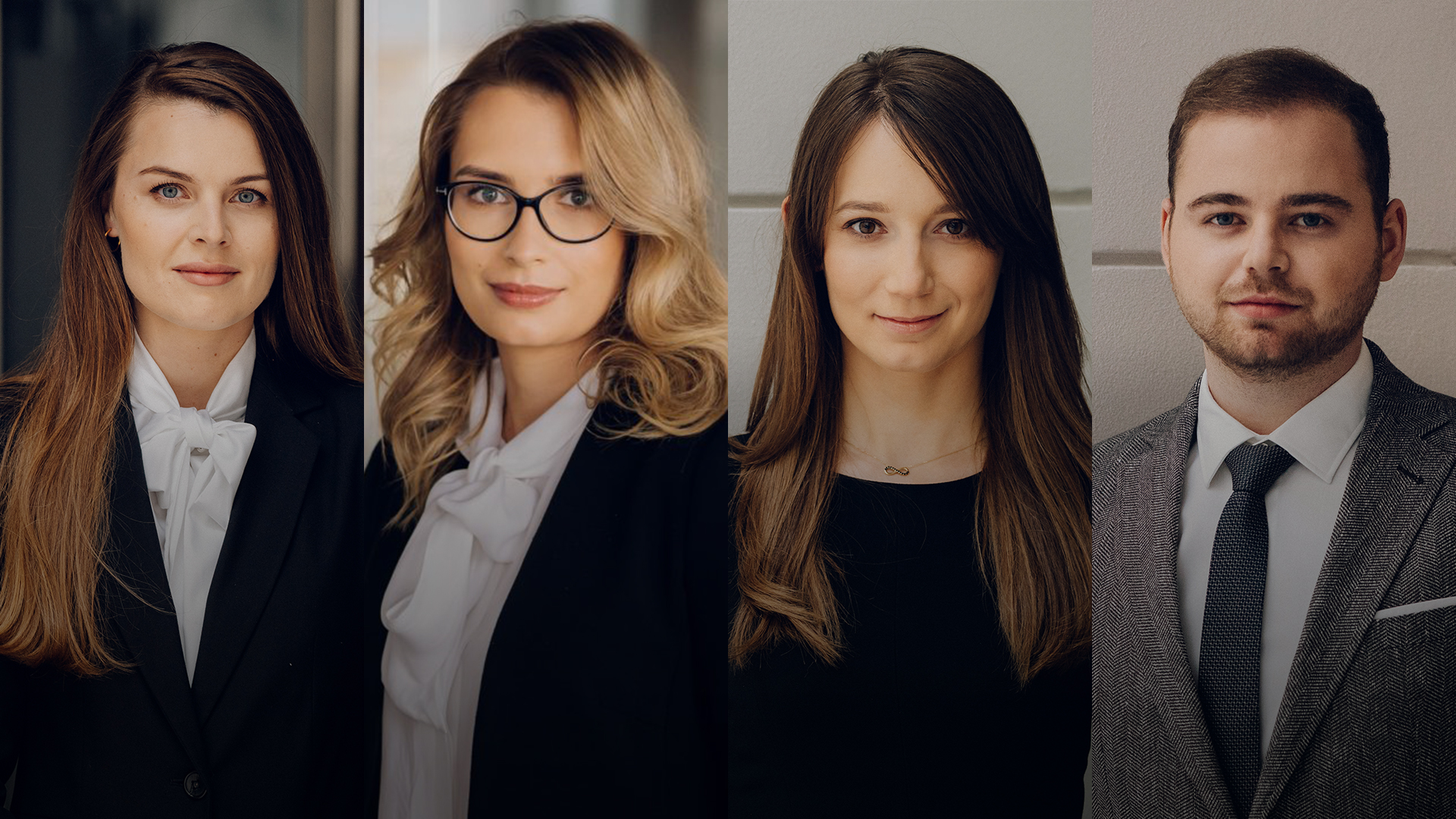 Edyta Zalewska, a member of B2RLaw's Contentious Practice Group, has been promoted to Counsel. Edyta advises and represents clients in all phases of proceedings, both before arbitration and public courts. She specializes in resolving disputes in the field of commercial law, unfair competition and commercial criminal law. Her experience includes independent and comprehensive handling of proceedings from various sectors of the economy, including the preparation of comprehensive procedural strategies and defense lines. She also advises clients at pre-trial stage and participates in settlement negotiations.
Paulina Milewska, a member of B2RLaw's Contentious and Commercial Law Practice Groups, has been promoted to Senior Associate. Paulina is a newly qualified Advocate of the District Bar Association in Katowice and daily manages B2RLaw's Katowice office leading relations with clients in the Silesian Region. Paulina is a multi-disciplined lawyer advising on corporate matters, commercial law, commercial and competition litigation, as well as business criminal and tax litigation. She has a particular focus on advising clients in the energy, industrial and technology sectors.
Teresa Pilecka, a member of B2RLaw's Corporate and M&A, and Commercial Law Practice Groups, has been promoted to Senior Associate. Teresa is an advocate listed in the registry of the District Bar Association in Warsaw. She specializes in M&A transactions and commercial law having participated in M&A transactions, advising sellers or buyers at all stages of transactions, including during due diligence processes and drafting transactional documents. Teresa also provides day-to-day legal assistance to commercial companies and non-governmental organizations, including in matters relating to statutory activity, corporate governance and contract preparation.
Jacek Mizgier, a member of B2RLaw's Real Estate and Construction Practice Group, has been promoted to Associate. Jacek is a trainee attorney-at-law at the Warsaw Bar Association and provides ongoing daily service to companies, funds and developers in respect to real estate, construction and infrastructure. Jacek participates in negotiations, drafting contracts, and conducting due diligence analysis with regards major real estate, and infrastructure transactions.
Senior Partner Bartłomiej Jankowski comments, "Edyta, Paulina, Teresa and Jacek are our first promoted lawyers since launching B2RLaw. We are incredibly proud of the talent, skill and dedication of all of our people, in particular since our merger announcement and during the challenges faced during COVID-19. As a business we are focused on creating an inclusive environment that enables everyone to work towards their aspirations. All four promoted lawyers are living proof of this as they have developed their skills and are often taking a key client-facing role at B2RLaw. We are especially proud of their development and congratulate them on their promotions, as well as wish them further success in their careers at our firm".