Resources
B2RLaw's team advised IQ Biozoom in connection with the investment support received from VC Link
09/10/2023
B2RLaw's team advised IQ Biozoom in connection with the investment support received from VC Link.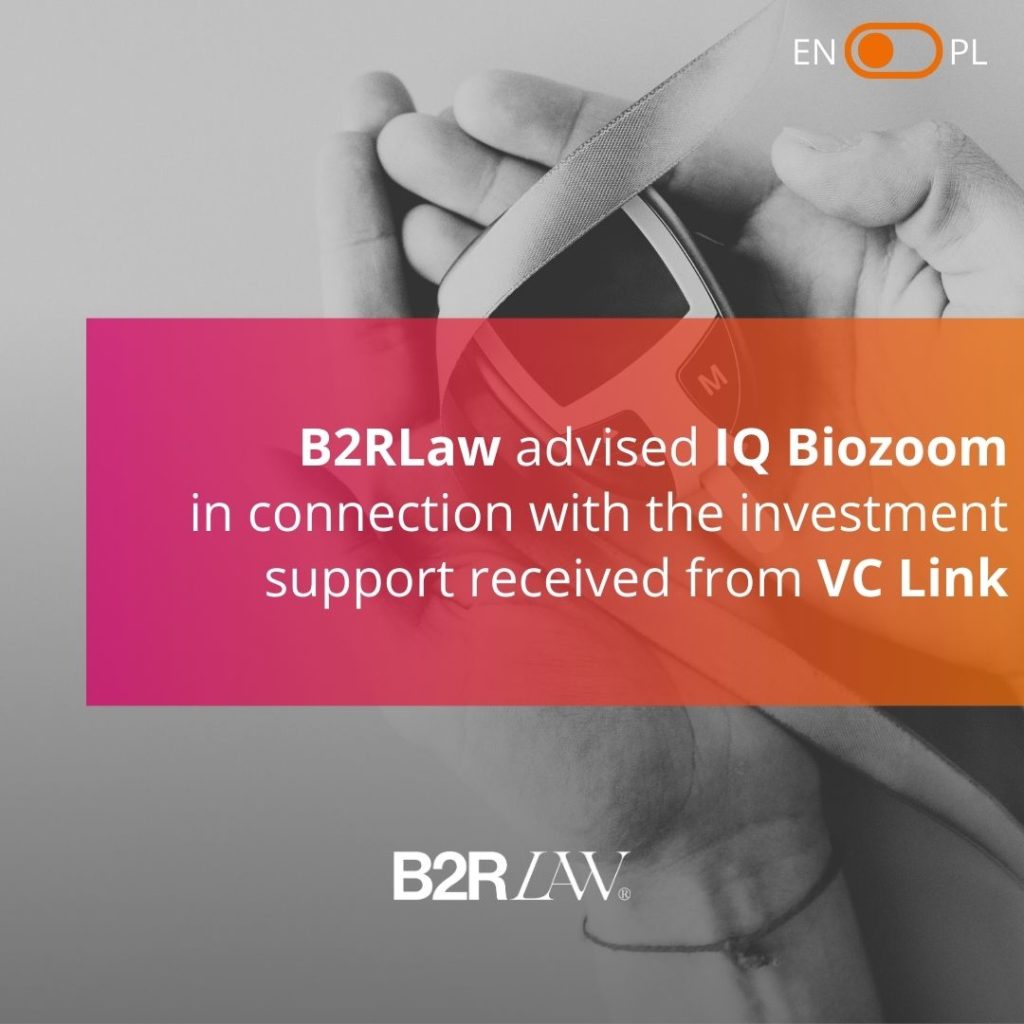 IQ Biozoom is a Polish start-up developing technology for non-invasive monitoring of levels of biochemical substances in the body, such as glucose, cholesterol, and other biomarkers. The company is currently working on developing a device at the heart of which is a biosensor, manufactured using so-called jet printing, based on a proprietary design of advanced semiconductor devices, such as thin-film transistors, among others. The technology is not yet in commercial use. The company has just received investment support from the VC Link fund.
The fund's portfolio mainly includes entities developing innovative technologies for the industrial, high-tech, and IT sectors.
B2RLaw's transaction team advised IQ Biozoom at all stages of the transaction process, including the preparation and negotiation of transaction documents, the closing of the transaction, and the registration of the resulting amendments.
IQ Biozoom was represented by a transaction team consisting of Agnieszka Hajos-Iwańska (Advocate, Partner) and Magdalena Borychowska (Advocate Trainee, Junior Associate).