Resources
JS Legal and Zięba & Partners agree to merge and launch B2RLaw – see the press release
21/06/2020
JS Legal and Zięba & Partners agree to merge and launch B2RLaw.
In February 2020 the partners of JS Legal (established by Bartłomiej Jankowski and Rafał Stroiński) and Zięba & Partners (established by Rafal Zięba) voted to merge. The new firm will be known as B2R Law Jankowski Stroiński Zięba (commonly known as B2RLaw) and will consist of 14 partners and approximately 70 lawyers, with nearly 85 staff in total. Its website will be: B2RLaw.com.
The combination is the first ever merger of two similar medium-sized Polish law firms to form one of the largest firms in Poland.
The firm will consist of thirty-two practices falling into four categories: Advisory, Contentious, Regulatory and Transactional. The firm will be based on three core pillars – Transactions, with no less than six partners focused on Corporate, M&A (including Private Equity and Venture Capital) and Finance chaired by Senior Partner Rafał Stroiński; Disputes and Investigations with four partners chaired by Senior Partner Bartłomiej Jankowski; and Real Estate, Infrastructure and Construction chaired by Senior Partner Rafal Zięba. However, the firm will host a number of practices ranging from Data Protection to Tax.
The new firm will begin with three offices in Warsaw, Krakow and Katowice, with exciting plans for future expansion.
The name B2R was derived from the first names of the founding partners – Bartłomiej and the two Rafałs. However, B2R also represents the guiding principles of the firm:
• Breaking Boundaries
• Transforming 2gether
• Law Redefined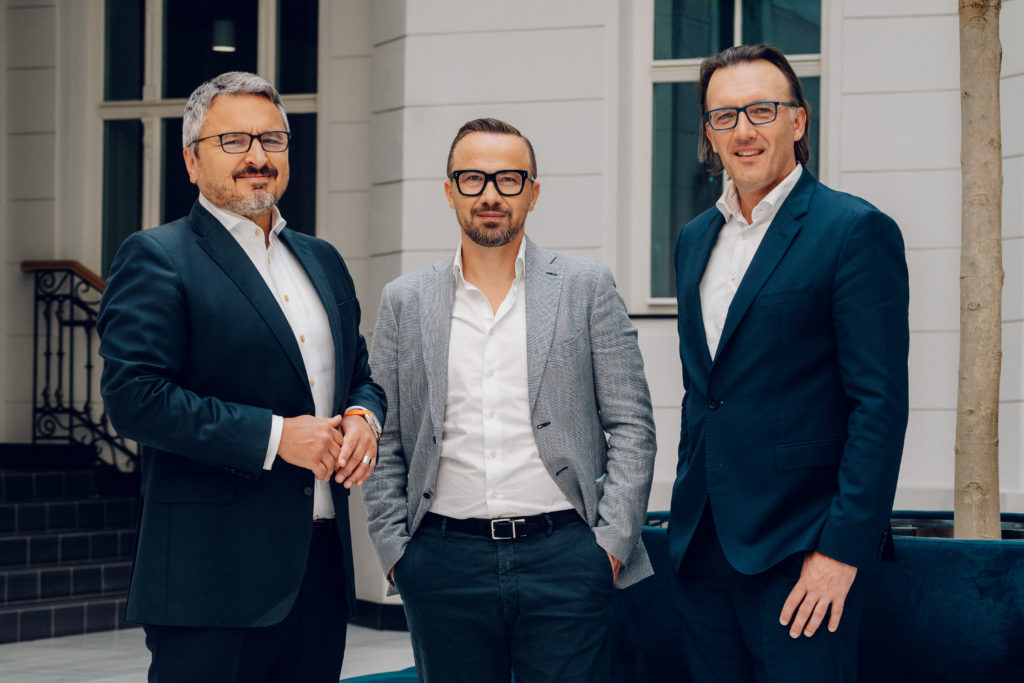 Bartłomiej Jankowski expressed, "I am very excited by the merger and the prospects it brings. This is very much a merger of equals. Behind the scenes the teams have been working closely together for several months, and it's especially pleasing to see how enthusiastic everyone has been. Both firms are very ambitious and this merger provides the platform to realise those ambitions. However, its not just about business. New friendships have been formed across the team, and clients will reap the benefit from this collaboration. Each individual within the firm shares the same value of teamwork, working together, helping each other, and collectively assisting our clients to provide the best possible level of service. It should also be noted that whilst the decision to merge was made prior to COVID-19, much of the behind the scenes work to achieve this announcement was conducted during lockdown from our homes, and it's a testament to the team that we have been able to do so in the difficult circumstances. In fact, I believe we are the first law firm merger globally, of a sufficient size, to have taken place almost completely remotely."
Rafał Stroiński added, "I've worked a long time with Bartłomiej Jankowski and it's wonderful to join forces with Rafal Zięba. I am absolutely thrilled by the possibility of our respective teams working together and the fantastic synergies and opportunities which the merger creates. As a transaction lawyer I'm supremely excited to work with what will be one of the largest and highly skilled transaction practices in Poland. There is a huge amount of international and cross-border expertise, and I can confidently say, we have one of the leading transaction practices for the technology industry, while at the same time providing state of the art M&A advice for the brick and mortar businesses. Together, as a team, we have worked on a significant share of the venture capital deals involving Poland and Polish companies, but also on a fair portion of mid-cap and larger transactions involving private equity funds and other investors. I believe our strategy is rare for the Polish market. We have built a team with expertise to cater for the full lifespan of a business, from that early investor through venture capital, taking on debt finance to scale the business, to seeking a private equity sponsor to achieve globalisation, concluding with a full sale to an industry investor or an IPO on the Polish, or a foreign stock exchange."
Rafal Zięba comments, "From the very first moment that our teams met, there was immediate chemistry. We share the same values and view of the legal market. The extensive synergies between our firms meant that joining together just made sense, and we felt we could provide a better service to our clients working closely together. Our large team, which will grow further, has full capabilities to cater for every legal need. We also have a very international outlook, and there is a huge amount of international and cross-border expertise. We have UK and US law capability and many of our lawyers have either studied or practiced law abroad whether this be in the UK, US, Canada, Germany or elsewhere. This puts us in a very strong position over our competitors to assist Polish companies going international, as well as to assist international investors taking their first steps in Poland. I'm very excited about the future and look forward to working with my new partners and friends to develop Poland's law firm".