Resources
B2RLaw commits to Greener Litigation
09/05/2022
With a leading, and one of the largest disputes practices in Poland, B2RLaw is the first Polish law firm to sign-up to the Greener Litigation Pledge.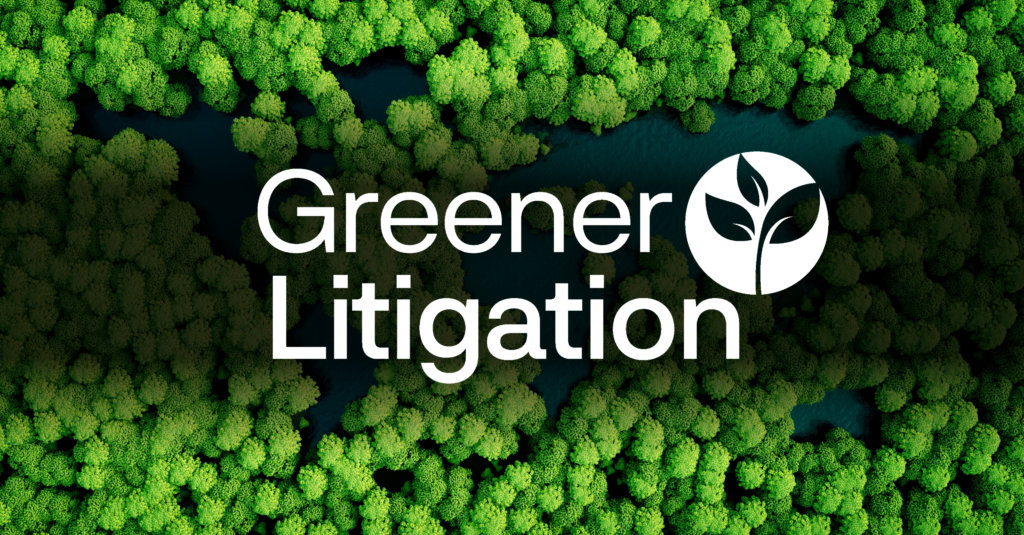 By signing the pledge B2R commits to taking active steps to reduce the environmental impact of our Disputes Practice, and to the reduction of our emissions in line with the objective of restricting global warming to 1.5°C. As such, the objective is to, among others:
+  Promote, in the Polish industry, the use of correspondence electronically;
+  Encouraging the limitation of printing of hard copy court bundles and other documents wherever possible;
+  Walking, cycling or using public transport for journeys to court wherever feasible and appropriate;
+  Advocating for the appropriateness of witnesses giving evidence by video-link; and
+  Whilst acknowledging the importance of in-person hearings to the administration of justice, actively considering for each hearing whether it is appropriate and amenable to being heard remotely, in whole or in part, including by telephone or by video-link, and furthering its use in the Polish legal system.
Inspired by the Campaign for Greener Arbitrations and its founder Lucy Greenwood and pursuant to its Climate Change Strategy, UK law firm Mishcon de Reya convened a group of like-minded leading UK and international litigation practices to develop the Greener Litigation Pledge: a mission statement setting out practical changes that litigators pledge to commit to in the journey towards net zero. The founding members includes law firms Mishcon de Reya, Freshfields, Kennedys, Simmons & Simmons, HFW, Addleshaw Goddard, Herbert Smith Freehills, as well as barristers chambers Fountain Court and 3 Hare Court.
B2RLaw Disputes Partner Edyta Zalewska advises, "B2RLaw houses one of the largest disputes practices in Poland with just over 30 lawyers dedicated to advising on various contentious matters ranging from corporate disputes to white collar crime. As such, B2R handles a large amount of cases. Through our commitment to ESG, by not only advising clients on ESG implementation, but through us as a firm being fully committed and actually practicing ESG policies and procedures, it was only natural for B2RLaw to sign and engage in the Greener Litigation Pledge. Moreover, B2RLaw's team has agreed with our UK counterparts to bring and lead the Greener Litigation campaign to Poland by establishing 'Greener Litigation Poland' and encouraging our colleagues and peers to also commit to the cause and helping to facilitate systematic change to the Polish legal system which would create a greener environment".
Alex Rhodes, Head of Purpose at Mishcon de Reya, the London firm that founded and launched the Greener Litigation Pledge says: "We are delighted that B2R has signed the Greener Litigation Pledge and is leading the way in Poland.  We hope that many firms in Poland and other jurisdictions will follow B2R in signing the Greener Litigation Pledge and working to reduce the environmental footprint of their litigation practices".
For those that would like to sign the Greener Litigation Pledge, have a question, or would be interested in participating in future Greener Litigation initiatives, we would be pleased to hear from you.
More details can be found at: www.greenerlitigation.org