Resources
B2RLaw appoints Computer & Video Games expert and at the same time bolsters Corporate & Capital Markets offering
14/08/2020
Leading Polish law firm B2RLaw has appointed Angelina Stokłosa as Counsel to establish a specialist Computer & Video Games practice, and as a key addition to its growing Capital Markets practice.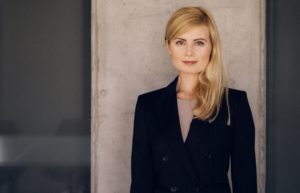 Angelina is one of a small handful of lawyers in Poland that has several years experience in advising companies in the computer and video games industry, ranging from small independent (indie) studios to larger established multinational companies. She has been associated with the video & computer games industry as a legal advisor since 2015. In 2015-2019 and again since 2020, she has led the in-house legal team at one of the first and largest computer games companies in Poland, listed on the Warsaw Stock Exchange – CI Games, S.A. She is also the Chairwoman of the Supervisory Board of United Label, S.A. – a publishing company for a premium indie games segment.
This in-house experience means that Angelina combines the technical expertise of an external adviser with the commercial understanding of an in-house lawyer. 
In addition, for over ten years, Angelina has been advising public and private companies as well as public institutions, including providing ongoing legal services. She supports stock exchange issuers from the regulated market and Alternative Trading System in performing their information and notification obligations on the capital market. She has participated in proceedings before the Polish Financial Supervision Authority Office, the Polish Financial Supervision Authority, and in issuing processes (in the scope of shares and bonds, IPOs and SPOs), as well as carrying out public tender offers for shares, delisting proceedings, compulsory buy-out proceedings, the implementation and audits of implementation of MAR regulations by stock exchange issuers, corporate disputes and restructuring processes of companies. 
Senior Partner Rafał Stroiński comments, "We welcome Angelina to the B2R team. B2R is a go-to firm for supporting Polish and international companies operating in innovative and advanced technology industries such as AI, Fintech, E-mobility and legal cannabis-based products and applications. It's no secret that the video and computer games industry is leading the global charge for Poland, and as a firm we work with a number of companies that are involved in the sector. Angelina's knowledge and understanding of the specifics of the industry, our existing transaction and regulatory team, and our best-friends relationship with the pre-eminent international advisors to the computer games industry and international investors in the sector means that no other firm in Poland or the wider CEE is so well equipped to support video and computer gaming companies. Angelina also adds considerable expertise to an already very strong Capital Markets practice consisting of four partners."