Resources
B2RLaw at XXXI International Defense Industry Exhibition MSPO 2023
07/09/2023
Let's meet at the 31st International Defense Industry Exhibition MSPO at Targi Kielce S.A. – the largest event of Polish and global defense industry leaders.
B2RLaw is represented by Roman Iwański, Advocate, Partner and George Havaris, Solicitor, Partner, a board member of the Polish-Canadian Chamber of Commerce, who has been playing a key role in organizing meetings between Canadian defense contractors and Polish business partners.
This year's event features a record number of participants as many as 711 exhibitors from 35 countries.
MSPO is under the honorary patronage of the president of the Republic of Poland Andrzej Duda, and the Polish Armaments Group has been the Strategic Partner of the International Defence Industry Exhibition.
MSPO is not only a comprehensive presentation of military equipment, but also a series of business meetings and contracts between manufacturers from different continents and defense sector entities, including a number of important contracts approved by Polish Defense Minister Mariusz Błaszczak.
We are pleased to be part of such an important event for our country, which highlights the importance of international cooperation and addresses the most pressing topics in the defense industry.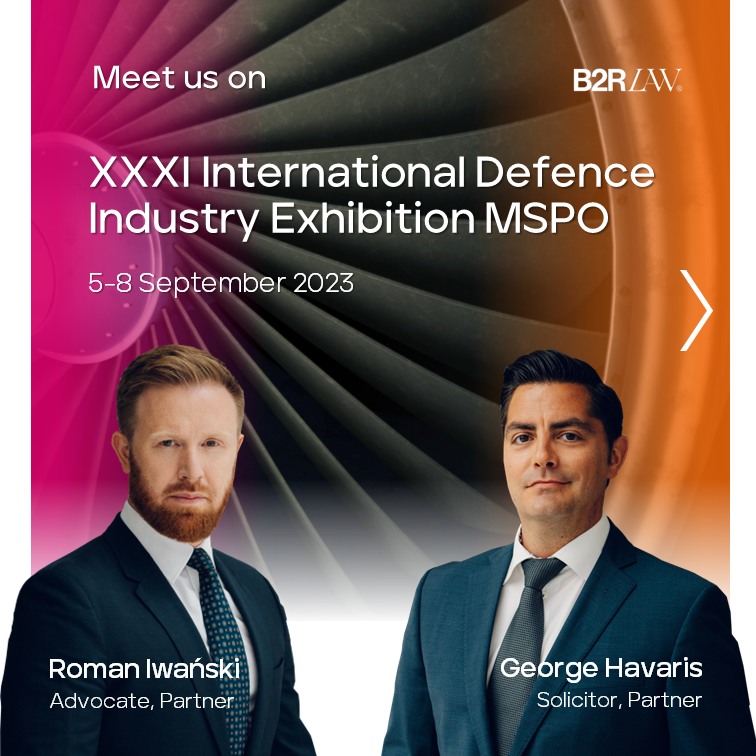 More information about the event: https://www.targikielce.pl/mspo