Resources
B2RLaw as an official legal advisor and partner of the Polish Paddle Tennis Federation
22/09/2022
According to the wording of the agreement signed on September, 2022, the B2RLaw law firm has become the official and exclusive legal advisor to the Polish Paddle Tennis Federation.
The the Polish Paddle Tennis Federation is an organization of sports enthusiasts, sports innovation and, above all, paddle tennis lovers. Its main goal is to promote the game of paddle tennis and a healthy lifestyle. The federation supports all those interested in developing the sport and advises those interested who see business potential in it.
Paddle tennis is currently considered one of the fastest growing sports in the world. It originated in Acapulco, Mexico, and in Spain it is the second most popular sport after football. It is a racquet sport, incorporating elements of tennis and squash. Paddle tennis is a doubles game. It is a sport with no age limits and a team game for both advanced athletes and amateurs. According to the official website of the Polish Paddle Tennis Federation, currently already approx. 10 million people are actively involved in playing the sport.
B2RLaw's close relationship with the Polish Paddle Tennis Federation stems primarily from its love for paddle tennis games, but also from a healthy lifestyle. We believe that the promotion of physical activity and nutritional awareness, which determines health at the same time, are equally important elements affecting our well-being and efficiency.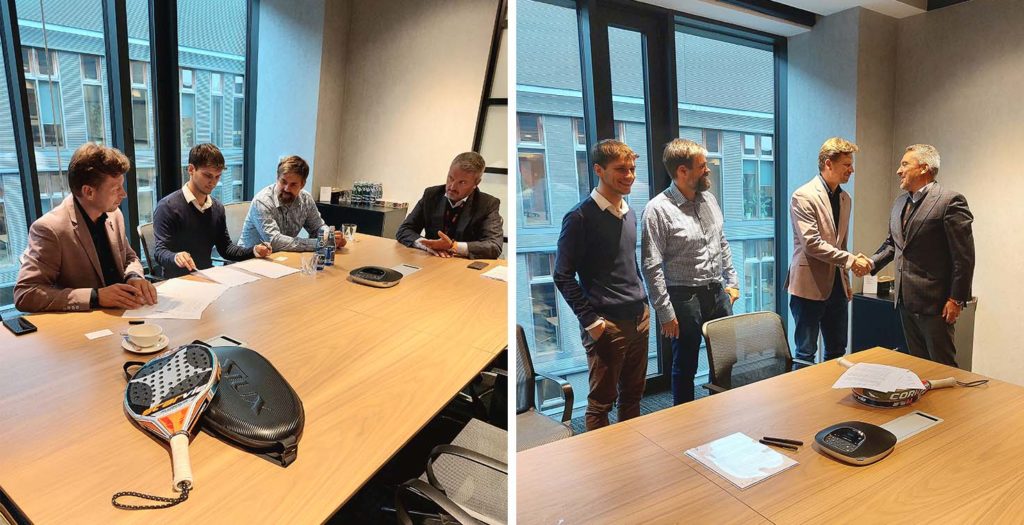 Bartłomiej Jankowski will be the partner responsible for supporting the client. He will be supported by Paulina Wyrostek and Krystyna Jakubowska. During the meeting, PPTF was represented by Marcin Potrzebowski, President, and board members Jakub Słowiński and Jakub Oraczewski.
More information:
+ about our Partner – Polish Paddle Tennis Federation,